Friends,
Just to refresh the memory, my oracle described September as the month of seven earthshaking experiences — literal and metaphorical — as in natural earthquakes as well as climate disasters political and economic earthquakes. (Read the article by clicking on September 2011.)
Seismic activity is increasing again as we approach the lineup at the end of September of Comet Elenin with the Sun and Earth. Sunday night, Indian Time, Nepal, Sikkim parts of India and Tibet were rocked by a significant, widespread 6.9 magnitude quake in that Himalayan mountainous region. There was damage to roads, villages and bridges across the area as well as building collapses in Nepal's capital, Katmandu. The death toll stands at 100 and expected to rise.
In my article about the Seven Temblors written at the beginning of September, I also mentioned quake activity would increase in my corner of the Pacific Rim, the Pacific Northwest. I have said from time to time that I expected a magnitude 5 or 6 and above here. Back on 8 September, I noticed the strange behavior of starlings flying about all out of flock formation as if they were swallows catching insects in the air. I never have seen the starlings play swallow around here. They looked more panicked than on the entomological prowl for bugs on the wing and remarked to my neighbor that there must be an earthquake coming. The following day a 6.4 magnitude quake shook the northern tip of Vancouver Island a few hundred miles northwest of my island in the northern Puget Sound. It was felt all the way south to Seattle.
Hopefully this is all the excitement we will have in September on the one quadrant of the highly active Pacific Rim that has not had a major quake and tsunami in the past few years like Chile with tsunami (February 2010), New Zealand (September 2010) and Japan with tsunami (March 2011) during the Comet Elenin line-ups.
I am hopeful of this because all signs are showing that Comet Elenin is breaking up as it gets blasted by solar flares on its gravitational sling shot around the Sun. Perhaps this will also end the unexplainable seismic threat. All three line-ups of Comet Elenin with the Sun and the Earth shook historic earthquakes (two of which unleashed historic tsunamis) along the Pacific Rim. Perhaps Los Angeles and San Diego will be spared a hit around 25-26 September and later in November when the next two line-ups are expected.
Actually if no further quake events happen Elenin's breakup becomes just another reason to wonder what forces more subtle than what we know about gravity may be at work here. Astrologers would say there is a harmonic force that pushes and pulls beyond gravity and enables good forecasters using the stars to foresee potential of individuals, nations and the world. The astronomers poo poo this but what will they say if no more quakes come from Elenin after it has been turned into stellar rubble by the Sun? How does one explain away that?
It could equally get weirder for the astrologers to explain themselves if quakes on 25-26 September and 22 November "do" happen even after Elenin is rendered ice gravel by the powerful gravitational forces and solar flares of the Sun.
Coming back to Japan, the main island of Honshu had a 6.6 magnitude quake last weekend. A shake up of another kind happened while I was writing this article. One million three hundred thousand people were told to evacuate the eastern coast of Honshu Island. Many retreated from the areas devastated by the great Japanese quake and tsunami of March. They escaped the wrath of particularly powerful Typhoon Roke.
Before Roke, Japan in September was shaken by scandal and panic, concerning the burning of radioactive sludge transported from the Fukushima reactors damaged in the March quake and tsunami. It is not yet clear how much of this story is Internet hyperbole. There are those who claim that radiation levels across much of Japan have risen sharply because town smelters are burning radioactive ash plumes spreading the radiation around Japan. These ash trash burns may spread the radiation eventually to the West Coast of the US and Canada. More on that when I can confirm these claims.
Now to Palestine.
This Friday (23 September 2011), the Palestinian Authority led by its President Abu Mazen (Mahmoud Abbas) will press the UN Security Council to have a vote of the General Assembly to declare Palestine a sovereign country.
I wrote the following insert in the comments page today in answer to James' comment. Here they are:
JAMES
Do you see peace coming anytime soon for the Israelis and Palestinians? I fear a great major conflict will rise between many nations unless peace takes hold.
HOGUE
This "push" generated by the Palestinians is a great opportunity rife with great dangers. The Peace Process has been an institutionalized joke ever since Yasser Arafat (the previous leader of the Palestinians) missed the opportunity to accept an agreement back in 1999 with the then Prime Minister and now Secretary of Defense, Ehud Barat. (It is interesting to me that the American president and Ehud both seem to have the Arabic and Hebrew versions of Baraka (blessing) in their names. Ehud "Barak" (Baraka) and Barack Obama. May they be blessed with peace.
The question really for me is this. The Arabs and the Israelis have the collective unconscious rage to fight one more big war. I would hope that they could channel that energy to doing something equally dangerous but perhaps less deadly, advance this process to the next and difficult step, a two-state solution. That is my hope come this Yom Kippur holiday (avenu malkenu…! That's my favorite Jewish holy prayer song!)
There is a lot of discussion on my comments pages about the close approximation of the Palestinian President Mahmoud Abbas (his PLO handle is Abu Mazen) to the code-name Nostradamus may apply to his third and final Antichrist: Mabus. I wrote a whole chapter in my book about Nostradamus' third Antichrist looking at Palestinian candidates who see their name crunch into (M)Abu(s) or (M)Abbas (Mabas = Mabus). The chapter is called By the Infernal Gods of Hannibal – a cryptic hint left by Nostradamus to name the current Antichrist.
Whether Mabus "is" the Third Antichrist or his victim is a topic discussed in detail in the book. Certainly, a war coming out of this precipitous push for statehood might lead to the death of Abu Mazen. As Mabus is first to fall in his war lasting 25 to 27 years, then Abu Mazen's death could trigger this "great undoing of people and animals" as Century 2 Quatrain 62 implies. We shall have to watch this closely. In the meantime, I invite you to check out an overview of my book on the subject by clicking on Nostradamus. See you on the flip side of the UN vote.
John Hogue
(21 September 2011)
PS—If you are not already a member, you can be the first to know when such articles are posted by joining my free newsletter. Sign up here.
UPDATE INSERT, 23 September 2011: A Seismic Earthquake in the EU Debt Crisis Begins to Rumble

I wrote the above blog on Wednesday, the day US Federal Reserve Chairman Ben Bernanke caused in part a 284 point drop in the Dow Jones with his inference to significant and depression-like downside risks and strains in the global financial markets requiring his Operation Twist — a new slight-of-hand economic card game from the FED. Most of you began reading this above blog on Thursday when the DOW dropped another 467 points making Wednesday-Thursday's 751 point drop the largest two-day slide in 2008. Today the IMF meets in Washington DC to muddle through figuring out the Rubric's Cube of the Euro debt crisis while a quiet and ongoing run on European banks goes on, mostly unreported by the corporate media. Two major banks in France are dumping 4 billion dollars so they will not be to big to save by the IMF. Moody's degrades Greece's credit further. The IMF yesterday warned that the entire world financial system is now more susceptible to collapse than at any time since the Great Recession began.
In my book Predictions for 2011, I coined a new label for our economic age, calling it a "Cold Depression" akin to a Cold War. We enter a period of decades where economic collapse is ever overshadowing stagnant economic growth. At any point the economic collapse could become suddenly hot and apocalyptic. In my seven quakes in September 2011 article published on 3 September, I foresaw  this week's shake-ups or "Temblors" in the global economy:
***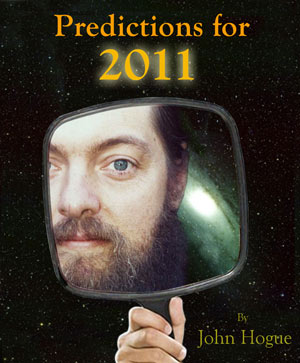 Temblor Two – The Euro Bank Crisis: One of the reasons why this smoldering shock to the world economy did not happen burst into flame in August is because it was "August" — the time Europeans, leaders and led, all generally put business on the shelf and go "out to lunch," off the wagon and into vacation mode for a month.
Then September comes. The tanned come home from the French, Italian and Spanish Riveras, Biarritz, the sunny spots on Aegean islands. The bronzed procrastinators park their sailboats and suntan lotion returning to their offices and financial institutions where a big bad Euro ass-a-dragon banking crisis is poised, claws clenched, waiting.
Temblor Three – The Return of the Great Recession: In August I listened to the talking heads of Bloomsburg and CNBC have bobble headed ideas about there not being a second recession coming to the US. Part of the problem is they selectively ignore Europe in the equation of a potential US downturn. They selectively ignore the consequences of climate change undermining food prices with crop failures. They ignore the consequences of Hurricane Irene flooding New York and Wall Street. They will have to face these shocks in the aftermath of Irene, in September and factor them into their calculus.
***
The economic vacationers are back at their banks in September faced with an economic default of Greece with debt slams in Italy and Spain lurking. France downsized in credit and shrinking its banks in a huge sell off and this had precipitated the third worse week on Wall Street so far in history, proving that when the Euro Zone sneezes, the US economy and Wall Street catches the cold, especially since 25 percent of all US exports go to Europe. Add to this a significant strain to the global insurance industry from mounting property and agriculture damage caused by worsening climate changes.
I would say the financial quake I predicted is on and it will lead to a double-dip global recession. We still have a lot of 2011 to soldier through and as cold winter comes the Cold Depression comes closer to growing  suddenly hot.