Book a 55-minute online, astrological and divination reading with me by locking down these new times by emailing your time at this email: hoguebulletin@hogueprophecy.com. Put "Hogue Reading" on the subject line and I'll write back to you.
Here are the times and below the list is full information about the reading, how we do it, the payment and divination options.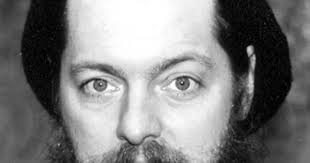 27 FRIDAY SEPTEMBER (Pacific Time)
10:00 am    11:00 am    4:00 pm    5:00 pm
28 SATURDAY SEPTEMBER (Pacific Time)
10:00 am    11:00 am    4:00 pm
29 SUNDAY SEPTEMBER (Pacific Time)
10:00 am    5:00 pm
The fee is $149.00 per reading.
Paid via my link to the PayPal page. Click on the link here.
When you go to this link you'll see it's my pink donation page for HogueProphecy website. Click on the DONATE yellow button. That takes you into my PayPal payment/donation page where you can use your credit card to send your $149.00 reading fee.
Please note that the advanced payment is non-refundable.
State in the PayPal memo line which Pacific time slot you want and calculate accordingly for your own time zone what that time would be or send it via this email address:
hoguebulletin@hogueprophecy.com
Put Hogue Reading in the subject line.
Once advance payment is made and we settle on the time, I'll be sending you the invitation link at the top of your planned hour to join the one-on-one Zoom conference meeting. No need to be a member of Zoom. The link will take you right to me online.
During the reading you'll be seeing me in my office where I do all my writing and radio interviews, and I will also be able to show you the Osho Zen Tarot cards pulled and positionings of them online.
If you wish me to include some astrological observations, I will explain in a email what is needed to send as a PDF well in advance of the reading.
I'm looking forward to seeing you Online and sharing!
Sincerely,
John Hogue