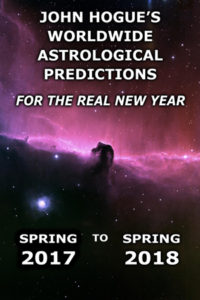 While working on President Trump Predictions, I've been also laying out the aspect foundation for a revolutionary Astrology book idea that breaks us free from the arbitrary and unnatural way we celebrate the solar year. In this book of 12 months of astrological predictions, I take you back to the future, to a more natural understanding that the New Year ought to be celebrated at the time when winter ends and life returns to the world every spring. The book divides the 12 months into three months per four seasons in the natural sequence that they should be celebrated and embraced while applying my rebellious astrological technique saddled to pure divination that confounds dogmatic astrologer critics as it accurately illuminates.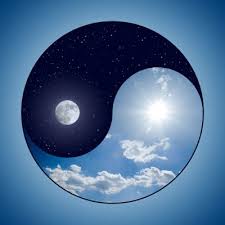 I was working on a similar book concept for the year 2016, but  caring for my mother's final days on Earth, before she ecstatically passed on 15 July 2016, required I skip over 2016 completely and try a second time in 2017.
We're taking the stars back to an "ancient"future. Tomorrow's astrologers will embrace what ancient astrologers and pagan civilizations understood: Spring is the New Year! Have your parties starting around the Vernal Equinox in the Northern Hemisphere (late March) and continue to celebrate the transition of seasons all through April, Easter and up to May Day.
From now on, that's how I'll be sharing with you astrological forecasts of world events, elections and the fates of nations, from New Year Spring to Spring. I'm very excited about this new concept. I hope you are too!
IMPORTANT NOTICE: All the people who were on the list for the 2016 version will get the same notice when the Spring 2017 to Spring 2018 book is published hopefully in late May 2017.
If you're new to this page you can get a personal announcement when the book is published by clicking on Contact Me. Just put the following in the subject line: Astrol 2017. You'll then get a notice when the book is published as an eBook "and" Printed book.
I'll be putting up the completely new Table of Contents in the near future.