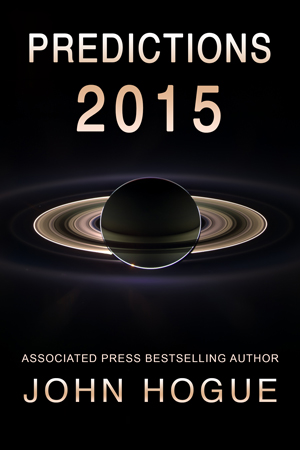 Work on the next installment of my much anticipated, annual almanac of prophecies for the coming year is ongoing. As before I will produce a special expanded edition for donors only. It will include a special chapter containing  collective prophecies from prophets both  ancient and modern about the future of Climate Change. They foresee two possible scenarios. That's why I call the chapter "Prophecies of Fire and Ice." Some see a a new and hot Dark Age with runaway global warming, while others forecast global warming as a precursor to a new Ice Age.
Who will be right?  Can we cancel out both an Age of Fire and an Age of Ice?
Only those who donate and thereby help Hogueprophecy financially continue will find out.
Do not delay. Give in advance, because this expanded edition will only be available for a limited time. Once the Amazon Kindle edition (without the extra chapter) is released on Thanksgiving Holiday Weekend starting 27-29 November, all links to the donor's edition will vanish one minute after Midnight on the morning of 27 November 2014.  Only snail mail donations post-dated as late as 26 September will be accepted.
 Here's how the special donors edition can be yours:
Option 1: Donate $12.50 or a little more on line to this link taking you to the PayPal page:
http://www.hogueprophecy.com/support-hogueprophecy/
Be sure to put 2015 in the Paypal memo line or send me an email to hoguebulletin@hogueprophecy.com with just 2015 and/or FIRE AND ICE in the subject line. No need to write anything further.
I will place notices on my Facebook Public Page and my newsletter list members when the downloads will begin on Thanksgiving Holiday. You will receive your PDF eBook in the chronological order I receive your donations, attached to the email you use for donating for it.
IMPORTANT REMINDER: please use Gmail for best results and please do not use the following email servers at all: Mindspring, Earthlink, Century Link, Cox Net, Charter, MSN, Telus, Roadrunner, Internet Explorer, or Peoplepc.
Option 2: Donate by Snail Mail:
Send your email address along with a US check, US Bank Draft or US money order payable to "John Hogue" to the following address.
John Hogue
P.O. Box 666
Langley, WA 98260
Please print out your email address using a printer to ensure it is legible.