PDF digital book – NO shipping. After purchasing you will download this item to view it. That means it is not a book made of paper.
© 1 November 2009, John Hogue. 35,240 words, 131 pages, 40 color photos, graphics. Published by HogueProphecy Publishing.
After purchasing you will need to click on the words "Return to Hogue Prophecy Publishing" to complete your transaction and to get your download link.

The new Predictions e book from John Hogue: the man who successfully predicted the Mumbai, India terrorist attacks which happened 26 November 2008, killing 173 people and injuring another 308 (p. 57, Predictions for 2009).
PREDICTIONS FOR  2010
Prepare for the Era of Explosive History
History shifted into the Aquarian Age of change in 2008. Year three approaches. Let's be clear, this new Aquarian Age has long been viewed in the misty mirror falsely. Anticipated by New Age cults for the last quarter century our new millennium got framed in an airy, spiritually fairy Piscean Age projection. The Aquarian Age is a time of revolution, a time exposing social hypocrisy and throwing it down either by mass vote or rebellion.
The era of explosive history advances our way. Prepare for a bumpy ride of surprises and excitement called the 12 months of 2010. If this book was a tarot reading, John Hogue is pulling a wild card year from the subjective deck of prophecy. Nice revelations await. Wild or wise, sudden and frightening or enlightening twists of fate, John Hogue frames the coming year as a time when lofty rhetoric must metamorphose into actions heroic. Relentless destiny rushes upon us so soon that even a new US president must now find his grove of greatness.
In 2010, none of us can have our past and our future too. See how all will now need to capture elusive understanding of how the past and adherence to status quo thinking betrays the very change Barack Obama talks so much about.
Glimpse What's Coming:
Real change in action brings innovations knocking down the dogma of Wall Street Banksters and economic pundits pontificating that jobs are the last thing improving in a Global Recession. Not in this new age! We will either blaze new capitalistic trails or embrace the next global economic crash by end of 2010.
Wake up each day in 2010 prepared to see the world changed overnight.
A Few Predictions for 2010: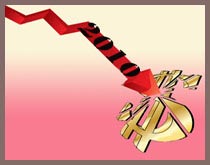 Behold the rise of new economic unions unimagined, long-time embargos dropped.
Diplomatic doors thought forever closed will open.
In an oncoming year of prophetic surprises, America is handed its green industrial revolution by the people of Iraq.
Afghanistan will blaze while windows for wars elsewhere in the troubled Middle East are closing.
US and NATO forces are going to leave the Middle East sooner than anyone imagined just as a new and unanticipated arena for conflict will emerge.
World War III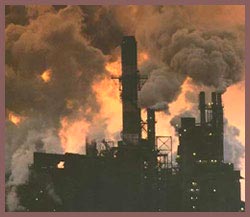 World War Three begins in 2010 but not the war anyone imagined. Read it from the source that forecast last year's climate changes with nearly 100 percent accuracy. Mother Nature declares war on humanity. The biggest threat to the future of global economic sustainability belongs to the wild card prophecies laid out in lurid clarity at the close of this book.
Use Predictions for 2010 to chart your course to the haven of inner-natural-security through the gathering storms of history.
_______________________________________________________
Some predictions from last year's
"Predictions for 2009"
Here are some predictions John Hogue made in the previous book Predictions for 2009: published January 24, 2009:
1. "The party of Waspish values needs more color and contrast and it will gain it. The next RNC chairman will be an African American."
– p. 69, Predictions for 2009
What Happened: African American Michael Steel was elected Republican National Chairman over three Caucasian front running candidates.
2. "A strong, globally warmed [Atlantic Hurricane] season, yes, but I envision less impact for the US Gulf Coast region. It isn't going to be the monster season of 2008 for you America with five major storms making landfall… Still, be prepared Florida, South Carolina, and North Carolina. Even you, New York City, will have a significant tropical storm event in 2009. "
– p. 57, Predictions for 2009
What happened: Hurricane Bill in August generated large waves up the East Coast, killing two–inundating the Long Island beaches of New York City. It came close enough to warrant tropical cyclone watches and warnings. Only one tropical storm (Claudette), made landfall on the US Gulf Coast until Ida crossed it between Florida and Alabama as a low intensity Category 1 hurricane in early November. Ida passed northeast out to the Atlantic coast where it became a powerful extratropical storm and nor'easter gale seriously affecting North and South Carolina.
3. "The initial stimulus intended to jump start main street economy in Obama's American Recover and Reinvestment Plan will at best slow down what will end up being a… plus 10 percent unemployment surge in 2009. "
– p. 124, Predictions for 2009
What happened: The CBO (Congressional Budget Office) in October 2009 put US unemployment between 10.2 and 10.3 percent.
_______________________________________________________
Previous Reviews
by John Reynolds; Date Added: Monday 03 May, 2010
Fantastic reference book, and what a commentary. About the predictions we will see in future if Mr. Hogue is correct, but the geo political analysis is absolutely spot on. I like it when I read an author who has obviously done his homework, and Mr. Hogue's research is spotless as it is deep.
Rating: 5 of 5 Stars