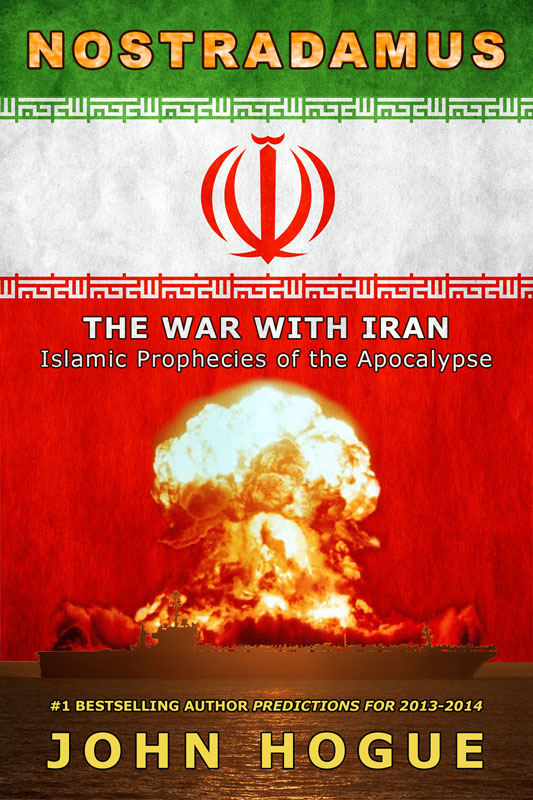 Instant Purchase for only $9.99 at:
Also Available at:
KINDLE (Canada) * KINDLE (UK) * KINDLE (Australia)
KINDLE (Germany) * KINDLE (France) * KINDLE (Spain) * KINDLE (Italy) * KINDLE (India) * KINDLE (Mexico)
KINDLE (Brazil) * KINDLE (Japan)
OVERVIEW
Michele de Nostredame wrote under a Latinized pen name that would make him the most famous and controversial prophet of the last 450 years. As Nostradamus he published a serialized history of the future between 1555 and 1561. He took careful attention to warn those of us living at the beginning of the 21st century about a potential clash between Near East and the West – a headlong collision between Judeo-Christian and Islamic civilizations. Long comets, he says, trailing sparks will strike cities like swords. Ships of great navies will melt and sink into the waters of what mainstream geographers call today, the Persian Gulf. Nostradamus in his prophecies called it by the name Arabs use today, the Arabian Gulf.
A Western alliance will plan a war with a future and militant Islam. They send a modern-day crusader army into a place Nostradamus knew as Mesopotamia (Iraq). The crusaders fail. The hard religious law of their enemies strengthens and spreads its message from a place he calls Persia (Iran). The Islamic holy warriors come out of Carmania (the Strait of Hormuz) to ambush a US Fleet named in prophecies by the banners it flies in war.
Modern names appear lightly veiled in Nostradamus' codes, but his astrological forecasts set this conflict clearly in our near future.
This is a completely upgraded, expanded and fully illustrated new edition of my 2007 e-book with an added array of Islamic apocalyptic prophecies matching those of Nostradamus, rarely published in the West.
TABLE OF CONTENTS
FOREWORD
Second Edition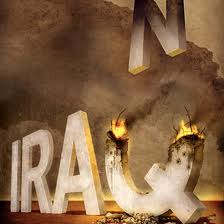 INTRODUCTION
2012-2016: Planets of War Conjoin Over the Middle East
Chapter One
The Rise of the Ayatullahs
Chapter Two
A RAYPOZ to Reflect
Chapter Three
Samson Seeking a Final Solution
Chapter Four
The Axis of an Evil Neocon Job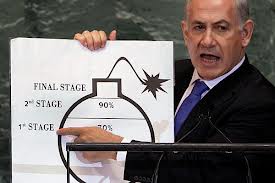 Chapter Five
A Horrible War Prepared by the West

Chapter Six
Hidden Fires burn with Heat
Chapter Seven
In the Arabian Gulf, a Great Fleet will be plunged to the Bottom
Chapter Eight
Ships Melted and Sunk by the Trident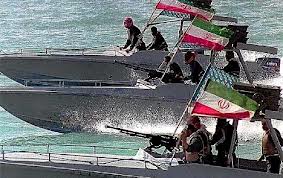 Chapter Nine
Black Flags of our Martyrs Spreading West
Chapter Ten
Nostradamus and the Islamic Jihad

Chapter Eleven
Zend "Avesta" Interests in a Second Holocaust
EPILOGUE
Can Regional Doomsday Save the World?
~~~~~~~~~~
FOR A  DONATION OF $100 OR MORE TO HOGUE PROPHECY RECEIVE THESE SPECIAL GIFTS

Not only will you get the two e-Books seen above. I have in stock seven first edition titles of my rare printed books. Along with two e-Books, one of these be your personally autographed and addressed gift for a gift donation of $100 apiece (if living inside the US) or $120 (if living outside the US). For those Kiwis and Kuala Bears living in far off New Zealand and Australia, shipping requires a donation of $130 for each book.
Click on the links below to sample overviews of these rare and wonderful books: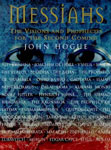 MESSIAHS: The Visions and Prophecies for the Second Coming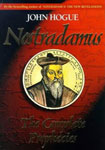 NOSTRADAMUS: The Complete Prophecies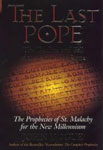 THE LAST POPE: The Decline and Fall of the Church of Rome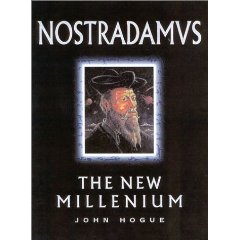 Nostradamus: The New Millennium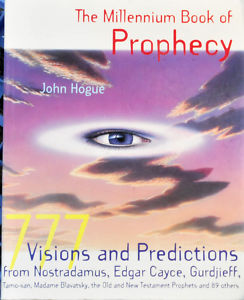 The Millennium Book of Prophecy:
You can receive these premier quality printed classics of John Hogue right now while waiting for the new Hogue e-books later by making your donation here:
http://www.hogueprophecy.com/support-hogueprophecy/
Your special edition printed book or books will be shipped out on the next day my country post office is open.
Please specify which book or books you want shipped in the Paypal message box, or, contact me at this link with the book or books you want as gifts for your gift to Hogueprophecy.
Thanks for being a reader of Hogueprophecy,