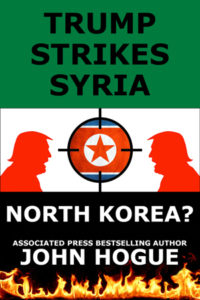 LIKE FACEBOOK PAGE * Join Free Newsletter
Purchase it at this Amazon sales page with one-click HERE.
AMAZON KINDLE (USA)
Also Available on:
KINDLE (Canada) * KINDLE (UK) * KINDLE (Australia) * KINDLE (Japan) * KINDLE (Germany) * KINDLE (France) * KINDLE (Netherlands) * KINDLE (Spain) * KINDLE (Italy) * KINDLE (India) * KINDLE (Mexico) * KINDLE (Brazil)
OVERVIEW
President Donald J. Trump of the United States ordered an unexpected mass missile attack on Syria in April 2017, while he prepared a greater showdown against North Korea if, as he said, they don't "behave."
We have entered a new era of razor's-edged danger, rife with prophetic significance that world-renowned prophecy scholar, futurist and Nostradamus expert John Hogue can decipher and explain.
A rush to open confrontation, heedless of any actual investigation into who gassed who in Syria, is exacerbated by Trump's unprecedented game of matching aggressive bluff for bluff with the potentially unstable North Korean dictator, Kim Jong-Un, who may possess the capability to fire Intercontinental Ballistic Missiles tipped with nuclear weapons at the United States.
The purported Syrian air force chemical attack on Khan Sheikhoun in Syria's Idlib province might be false-flagged atrocities committed by al-Nusra Syrian rebels affiliated with al-Qaeda. It could be a ruse to trick President Trump and the American military into waging yet another bloody and disastrous regime-changing war in the Middle East, taking down what is left of the secular state of Syria—and that only strengthens the hand of terrorists, like ISIS, the Islamic State.
A number of prophecies of Nostradamus, the great sixteenth-century prophet, and other seers warn that a precipitous escalation against Syria, and a sudden, full-scale war in the Korean Peninsula, might quickly bring on a nuclear war between the United States against the Chinese and the Russians.
Nostradamus, clearly gave short and long countdowns to World War Three. One starts counting when a second cold war has started. That happened with the Ukrainian Civil War and a salvo of US sanctions and Russian counter-sanctions in late April 2014.
The short countdown is upon us. A worsening military crisis with Syria and North Korea could unleash a US-Russian nuclear exchange any time from now up through November 2017!
This book will take you into an alternative universe of facts over hearsay, skeptical inquiry over impulsive, uninformed and potentially history changing, and history "ending" international moves.
In his strike on Syria with 59 Tomahawk missiles, President Trump made an about-face, a 180-degree swing away from his often-delivered campaign promises, such as staying out of the ruinous military game of regime change and resolving US disputes with Russia.
It could very well be that this complete axis shift in Trump's foreign policy views followed by bellicose and hasty military actions denote a subtle coup d'état in motion. It consists of a possible co-opting of a gullible and politically inexperienced president by the political denizens of the Washington's swamp of corruption and special interests he promised as president to drain. Trump may have been the casualty of a putsch, of which he is unaware, committed by his military and intelligence handlers belonging to a corporately financed and strengthening National Security State who are under the illusion that they can control and even win a Third World War.
This book will investigate solid evidence beyond appearances and mainstream media manipulation to disclose just how potentially (and intentionally) uninformed Trump's decision may have been to strike Syria, and—perhaps any moment from now, attack North Korea—with earthshaking consequences for us all.
This future need not happen, and John Hogue will consult Nostradamus and other significant seers down through history that present for us alternative, positive choices we can make as we stand at this potent and potentially apocalyptic crossroad in time.
Purchase it at this Amazon sales page with one-click HERE.
It is also available in the following foreign markets:
Also Available on:
AMAZON KINDLE (USA)
Also Available on:
KINDLE (Canada) * KINDLE (UK) * KINDLE (Australia)
KINDLE (Japan) * KINDLE (Germany) * KINDLE (France)
KINDLE (Netherlands) * KINDLE (Spain) * KINDLE (Italy)
KINDLE (India) * KINDLE (Mexico) * KINDLE (Brazil)
TABLE OF CONTENTS
INTRODUCTION
Trump's 180-Degree
Flexibility Solution
CHAPTER ONE
Stupidhstry on the Rebound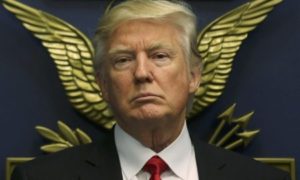 CHAPTER TWO
A New Kind of "Useful Idiot"
Working for Deep-State War Interests
CHAPTER THREE
Do an Idlib "Ad Lib" in Syria
If Evidence is the Real Enemy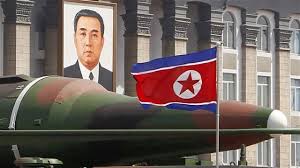 CHAPTER FOUR
The Unanticipated Positive
Consequences of Trumped Diplomacy
CHAPTER FIVE
The Syrian War Prophecy of Nostradamus
CHAPTER SIX
Will there be an Israeli-Syrian War?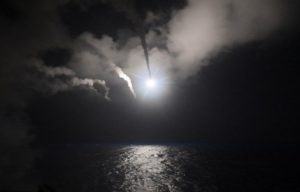 CHAPTER SEVEN
First Strike Syria, Next Strike Iran?
CHAPTER EIGHT
Casting a Light on American Myths
About North Korea
CHAPTER NINE
Nostradamus and the Axis of Dr. Evil
CHAPTER TEN
North Korea's Secret Weapon: The Bluff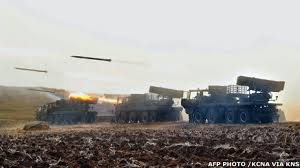 CHAPTER ELEVEN
Cry Havoc! And Let Slip
The Loose Cannons of War?
OTHER BOOKS BY JOHN HOGUE
SAMPLE CHAPTERS
!HOGUE ON COAST TO COAST AM!

Join me and host George Noory at 10pm to midnight (Pacific) next Wednesday 10 May 2017. We'll be talking about my newest book, Trump Strikes Syria: North Korea? Plus catch you up on many exciting and history changing things happening in prophecy's take on rapidly changing current world events.
PROPHECY NEWS STREAMS
Trump Stikes Syria-Part One
Trump Strikes Syria-Part Two
Trump-Clinton Polls Tighten
Trump Apology
Brexit
Orlando Terror Attack
Ataturk International Airport Attack
J Krishnamurti: Identification-Source of all violence
Athabasca Oil Sands will burn up the Sky
"O Can the Duh," Canada about my O Canada Parody
I predict: Donald Trump Republican Nominee
I predict: Hillary Clinton Democratic Nominee
Christopher Hitchens, part-time Intellectual Fraud
Is Trump Mabus
Future of the Paris Climate Change Agreement
Bernie Sanders Prediction
Iran Deal Implemented
The Paris Terror Attacks
The Third Intifada Future
The Russians in Syria
The Immigrant Invasion of Europe
Bernie Sanders ascending
Hillary Clinton fades and rebounds
Donald Trump Predictions
The Third Greek Bailout
The Grexit Referendum
ACA Here to stay?
ISIS Dirty Bomb
Hillary Clinton for President?
Dolores Cannon Fodder
Dog's Anus Jesus
San Andreas the Movie, and Nostradamus
Nostradamus World War Two Prophecies
British Election Prediction Success
Baltimore Riots
Nepal Quake
The Future of Israel under new Netanyahu Government
Iran Deal on nuclear program
The Grexit
ISIS Refugee Threat
No snow no show for Iditarod?
Minsk Agreement
Ukrainian Civil War Ceasefire
Inhofe's Fake Russian Photos
Charlie Hebdo Terror Attack
Cuba Embargo lifted?
The Interview and North Korean Sony Incident
Freedom from the Grid
The Russians are Coming
Arctic Blast
Iranian Nuclear talks
Ferguson and the American Intifada
One Bird Flu over the Global Human's Nest?
Swine Flu Makes Pigs Fly
EU Parliamentary Elections 2014
New Libyan Civil War
Ukrainian Election Equals Maidan Three Revolution
Putin Pivot to China
Deal of a Century
Net Neutrality Threatened—what you can do!
Antarctic Ice Shelf Meltdown
New Cold WarObama Mabus?
Russia Victory Day Massacre
Mariupol Massacre
Odessa Massacre
Donetsk Referendum
Hogue on Coast to Coast AM sounds WWIII Alarm
The Grand Cross Crisis
RT (Russia Today) the Facts and Western Fantasies
Ukrainian Fascists Rule Kiev
Right Sector, the Ukrainian Neo-Nazi terror
Svoboda (Ukrainian National Socialist Party)
John Kerry Exposed
Shostakovich, Music for our times of Stormy History
Obamacare Prophecy Fulfilled
John Kerry Skull and Bones Ukraine
The Coming Revolution of Decentralization
The Crimea Breakaway
Malaysian Airlines Flight 370
Ukraine Crisis
Nostradamus Mabus Antichrist Prophecies
Four Blood Moons and Israel
Nostradamus Predicted US Defeat in Iraq
Fukushima Prophecies
Iranian Peace Talks
Hopi Prophecies of the Great Purification
Nostradamus Syrian Prophecy
Sylvia Browne Remembered
Senkaku Conflict
The Future of Politics
Prophecies for 2014
Obama Care Scare
Storm Flood Prophecies
US Debt Ceiling Crisis Ended by Women
Pope Francis Prophecies
Egyptian Revolution
Ayn Rand Prophecies
Obama Snowden Job
PRISM Scandal
KEEP YOUR NEW COMMENTS COMING HERE
If for some reason you cannot leave your comments in the comments box below, just send them to me via the Contact email button. If they are interesting and clearly written, I will post them with my inserted comments. I will even post some of you rare souls disposing promising content with all the dirty literary laundry "spots" of functional illiteracy displayed. So please reread your stuff, use spell check and punctuate. You are being read by the whole world; so don't look dumb in print. Those who do the best they can will be rewarded with it being published here.
***