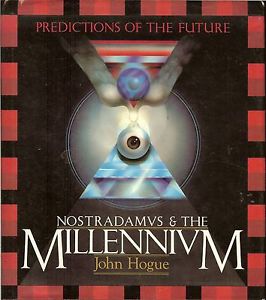 NOSTRADAMUS
And the  Millennium
(Doubleday-Dolphin Books, 1987)
REVIEW
This is John Hogue's ground breaking international bestseller Nostradamus and the Millennium published in 1987 (650,000 in print in 10 languages).
It was the first fully-illustrated study of Nostradamus' life , magic and prophecies and is considered one of the most comprehensive examinations of the world-renowned predictions of this enigmatic 16th-century prophet.
Read the now rare full color book that has already fascinated and terrified readers all over the world with its consistently accurate, controversial and daring interpretations of the king of prophets. This is a book you cannot afford to ignore.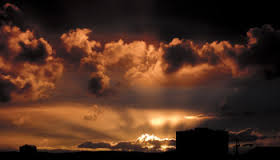 This is the book where Hogue used the prophecies of Nostradamus to accurately date the end of the Cold War in 1989 and pinpoint the Chernobyl nuclear disaster as the catalyst for the end of Soviet Communism and many more of his insights into the prophet have since come true.
ENDORSEMENTS for the First, Second and Third Editions of Nostradamus and the Millennium:
Hogue's Nostradamus is enlightening and highly readable…Whether one is a believer in the prophecies of Nostradamus or a cool skeptic, The New Millennium is a detailed study of a man whose writings continue to haunt the imagination
Geoff Slatterly, The Melburnian
Comprehensive interpretation of the prophecies of Nostradamus.
Publishing News, London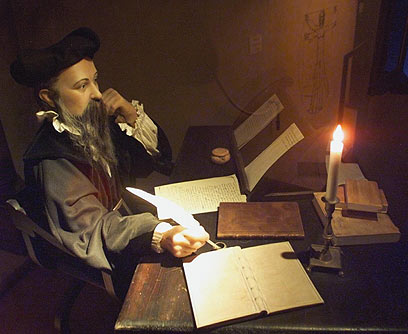 The author is no tabloid tub-thumper for Nostradamus. He notes frequently how the prophet's obscure references to minor historical characters — and his clever sprinkling of all-purpose generalities — leave his prediction stanzas vulnerable to broad interpretation.
John Hanchette, Gannett News Service
A wonderful coffee-table book with 300 full-color illustrations…This version [of Nostradamus' prophecies] is the most interesting one I have seen so far.
OMEGA New Age DIRECTORY
Controversial and compelling, like the prophet himself.
Deborah Deasy Pittsburgh Tribune-Review
This is your essential guide for the coming years.
Moving Words
Nostradamus: The New Millennium is really the most definitive, evidential and carefully researched work about Nostradamus and his prophecies, and a must-read for anyone who is seriously interested in our future.
Professor Dr. Hans Holzer: Author, Television Producer, Parapsychologist.
The most complete rendering of the prophecies we have to date.
Publisher's Weekly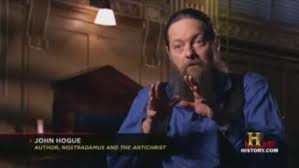 A GIFT FOR A GIFT
There are many ways readers of HogueProphecy keep us going. When you donate the time to read us, when you take the time to twitter about us or use our Facebook button to share articles with your friends, you are contributing a valuable resource of your time and interest.
I would like to offer you a gift in return for your gift donation to us.
If you can manage a generous donation of $100.00 (if living in the US) or $120.00 (if living outside the US) or $130.00 (if living in Australia or New Zealand), I would like to give as a gift in return: a personally addressed message with autograph on the fore page of this rare volume.
ORDERING INFORMATION
Reserve your personally autographed message and copy of this book by emailing me here.
http://www.hogueprophecy.com/new-contact-form/
I will then contact you by email and send you the Paypal or Snail Mail address where you can send your donation.